Overview partners RIDCC
RIDCC would not be possible without the support of our partners. The partner institutions that hand out the awards, provide the contestants with a wonderful opportunity to work on a project at their organisation. Scapino Ballet Rotterdam offers the outstanding opportunity of producing the XL Production Award in collaboration with RIDCC. Together we invest in the new generation of choreographers. Theater Rotterdam is our location partner. In 2019, Peggy Olislaegers joined us to coach and advise our team and the contestants. RIDCC and the Holland Dance Festival, the only international dance biennale in the Netherlands, started a partnership since the third edition of RIDCC. With this collaboration, both organizations share knowledge with each other and further connect the dance sector by providing talented choreographers with outstanding opportunities.
Partners
Scapino Ballet Rotterdam
Dutch National Ballet
Nederlands Dans theater NDT
Mir Dance Company
Skånes Dansteater
Club Guy and Roni
Conny Janssen Danst
Codarts Rotterdam
SALLY Dansgezelschap Maastricht
Korzo
Dansateliers
CNN de Créteil et du Val-de-marne/EMKA
TanzLabor ROXY Ulm
Tanz Bielefeld
MAAS Theater en Dans
Location
Theater Rotterdam
Advice
Peggy Olislaegers
Holland Dance Festival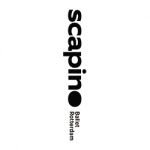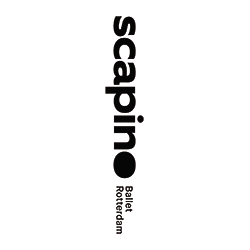 Scapino Ballet Rotterdam
As the most long-standing contemporary dance company in the Netherlands, Scapino Ballet Rotterdam is at the forefront of Holland's internationally renowned dance culture leaded by artistic director Ed Wubbe since 1992.

Ed Wubbe & Erik Pals: "Investing in new generations of dance talent ensures that the art of dance continues to develop and remains relevant. Because RIDCC is a great opportunity for young choreographers, Scapino Ballet Rotterdam is very happy to be a partner of RIDCC, which has already achieved a solid position in the European dance field in such a short time."
Visit the website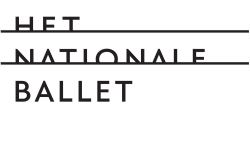 Dutch National Ballet
Dutch National Ballet, leaded by artistic director Ted Brandsen since 2012, has evolved into one of the world's foremost ballet companies. With a unique and wide repertoire, a tradition of innovation, and around 80 dancers from all over the world, the company plays a leading role in Dutch cultural life and beyond.
The Junior Company of the Dutch National Ballet, leaded by Ernst Meisner, was established in 2013 to be a stepping stone for young dancers.
Visit the website

Nederlands Dans Theater – NDT
Nederlands Dans Theater (NDT) is one of the world's leading contemporary dance companies dedicated to creation, research, and talent development. Each season NDT collaborates with upcoming and renowned choreographers from around the world in its commitment to being a creation house for diverse voices, ideas and approaches in dance. The company consists of NDT 1 and NDT 2 and is based The Hague, the Netherlands. It tours worldwide to perform in Europe, America, Asia and Australia for a 115,000 visitors annually, connecting to a large range of audiences and communities in the Netherlands and all over the world. ​ Visit the website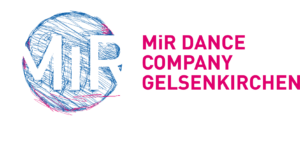 MiR Dance Company Gelsenkirchen
Under the direction of Giuseppe Spota, the MiR Dance Company Gelsenkirchen is building its own repertoire with a special focus on contemporary dance. The company also has its finger on the pulse of the times in the topics of its productions. Spota does not miss the time to trace in dance what moves us and the world. The fourteen performers who have come to Gelsenkirchen from all over the world prove their strong artistic personalities. They translate the traditional dance vocabulary into a whole new expressive body language. Located in the unique music theatre in the district, the company stands for a contemporary dance that is rooted in the Ruhr area, but develops radiance far beyond.
Visit the website

Skånes Dansteater
Skånes Dansteater is a company in motion. By offering you a variety of relevant and evolving experiences, we contribute to a sustainable society through our company of dancers and our inclusive community projects. We work in close dialogue with the arts, society and the people in the world we all share, so that more people can discover the power of contemporary dance.
Visit the website
Club Guy and Roni / Poetic Disasters Club
Club Guy & Roni is an international dance company based in Groningen, led by choreographers Roni Haver and Guy Weizman. The company was founded in 2002. The performances are characterised by collaborations with artists in film and theatre and are always accompanied by live musicians that often play a part in the choreography. Since 2018 Club Guy & Roni is part of NITE (National Interdisciplinary Theater Ensemble) together with Noord Nederlands Toneel + Asko|Schönberg + Slagwerk Den Haag.
The Poetic Disasters Club is the group of young dancers, actors and musicians that join Club Guy & Roni each year. These young performers are in their last year of their education and they come from all over the world to join the Club for the period of one year.
Roni Haver: 'Club Guy & Roni is looking to support young talent that questions the borders of the dance discipline, and dares to challenge it. Talent that aspires to innovate and find new forms of expression by seeking inspiration in other art disciplines. The young makers will meet the young performers of our Poetic Disasters Club, for a non-committing two weeks research, that we hope will help them to sharpen their ideas and shape their dreams.'
Visit the website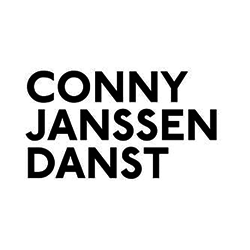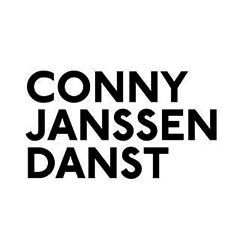 Conny Janssen Danst
Artistic director and choreographer Conny Janssen has founded Conny Janssen Danst in 1992. Conny Janssen Danst is one of the leading modern dance companies in the Netherlands. The work of Conny Janssen is widely known for the strong physical and theatrical power of the dancers and the surprising diversity of her performances, in which high-quality dance is always central.
Conny Janssen: "It is always difficult for young choreographers to come into contact with companies, theaters, programmers and the public. Finding a stage to present your own work in a professional manner is a complex process. As the artistic director of Conny Janssen Danst, the RIDCC offers me an opportunity to meet new talent and then to collaborate with a choreographer whose work fascinates me. Presenting your own work during RIDCC is not the end station. It is the start of various collaborations with the professional field. And therefore, RIDCC can give an important boost to the development of young choreographers."
Visit the website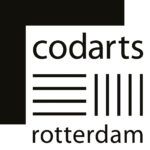 Codarts Rotterdam
Codarts Rotterdam is an international university providing high level professional arts education in music, dance and circus arts. The dance department of Codarts is one of the leading institutes for contemporary dance in Europe. Codarts offers bachelor programmes in dance and in teaching dance, a Master in Arts Therapy and a Master programme in choreography. Graduates from Codarts can be found all over the world in successful careers in their respective fields. The aspiring dancers of Codarts have the opportunity to gain experience through artistic collaborations with a wide range of choreographers and teachers.
Caroline Harder, Head of bachelor Dance at Codarts: "The production award from Codarts Rotterdam in 2018 meant for upcoming choreographers Youri Peters & Marie Khatib-Shahidi that they were able to work with a large group of dancers – something that is not self-evident for choreographers at the start of their careers. And a unique opportunity for Codarts dancers to work on new repertoire with new talented choreographers."
Visit the website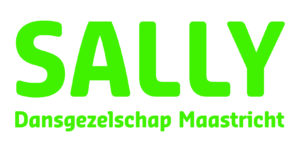 SALLY Dansgezelschap Maastricht
SALLY uses the power of dance to tell stories that reflect the society we live in. The dance company seeks to move its audience and then change the future, with a focus on young people. SALLY teaches these young people to believe in who they are and to develop their talents in performances, workshops, and dance labs.
Korzo
Korzo is a leading performance hub and a creative producer in The Hague (The Netherlands). We work with artists whose activities intersect dance and movement; they push the boundaries and look beyond conventional artistic productions. They reflect the current leading talent in the fields of dance, music, physical theatre, and circus. We recognize talent, give room for experiment and exploration. We bring artists and the audience together in innovative formats based on the belief that talent is best served with surprising connections and an innovative perspectives. It is no coincidence that we have chosen "Here to Move You" as our motto.
Visit the website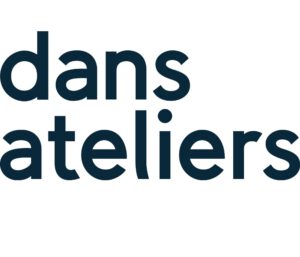 Dansateliers
Dansateliers is an independent house for the development of contemporary dance and a home for dance artists. The organization invests in dance dramaturgy, creative producing, (international) research and a diverse palette of dance artists – each with their very own artistic form, language and signature. Dansateliers initiates research to unfold undiscovered potential to feed into the dance artists' practice in order to broaden work opportunities. Our goal is to create versatile grounds for a professional and multilayered artistic practice, which can manifest itself in a local, national and international context. Dansateliers is a member of the European Dancehouse Network and is structurally funded by the Rotterdam Municipality and the Performing Arts Funds.
Visit the website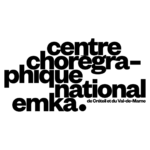 Centre Chorégraphique National de Créteil et du Val-de-Marne/EMKA
Create, gather, share. Open to all, the CCN of Créteil and Val-de-Marne is a borderless space dedicated to choreographic creation in all its forms, shining on the national and international stage through its creations and cultural initiatives. Dance is our universal language. Performances, residencies, workshops, and training for all levels fuel our ambition for exchange and discovery. We foster innovation, research, and interdisciplinary collaborations to push the boundaries of dance. We work to make dance accessible to all audiences, regardless of age, origin, or physical condition.
Visit the website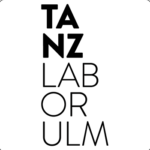 TanzLabor ROXY Ulm
TanzLabor was established in 2021 and is led by artistic director Pablo Sansalvador, it offers participants creative opportunities to develop innovative artistic content in dance. TanzLabor is a focal point that creates deeper connections between the audiences and dance makers on a local and global scale.
Being a partner of RIDCC reflects our values as TanzLabor Ulm: impowering and unleashing the potential of the next generation of choreographers. RIDCC provides valuable artistic opportunities for international dance makers from across the world.
Visit the website

Tanz Bielefeld
TANZ Bielefeld is a contemporary dance company under the artistic direction of Felix Landerer. Under the umbrella of the stages and orchestras of the city of Bielefeld, the choreographer is committed to establishing the ensemble as a creative hub among international pioneers, shaped by his choreographic vocabulary, and dedicated to creative research and exchange. The ten ensemble members represent an accumulation of cultures and creative perspectives that are representative of the strive for diversity in expression. Every season, TANZ Bielefeld invites international collaborators to broaden the company's choreographic repertoire and to facilitate knowledge exchange through residency programs.
Felix Landerer and TANZ Bielefeld believe in the importance of talent development programs, such as the RIDCC dance festival and its awards for international choreographers. Not only does it give young creatives a voice in an often rigid theatre landscape, but it also facilitates an exchange of experiences and ambitions. Today's cultural climate requires a focus on creating an environment for emerging talents that is sustainable, preserving the richness of today's culture while exploiting potential for reinvention. In the spirit of RIDCC's guiding principles of "inclusion and connection," it is crucial to build spaces where creatives can co-create and experiment.
Visit the website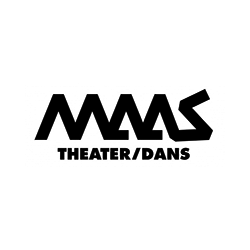 MAAS Theater en Dans
Maas is a company of professional makers who make theater and dance for children, young people, young adults, their families and friends. The Maaspodium is a theatrical nightspot with a dynamic and cultural content. The company Maas makes quality theater and dance in all shapes and sizes.
Visit the website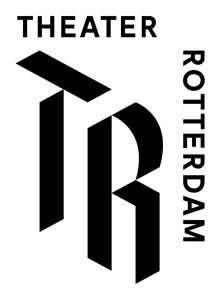 Theater Rotterdam
Theater Rotterdam is the proud location partner of RIDCC.
Dave Schwab, programmer dance/performance of Theater Rotterdam : 'It is very special to be present at the premiere of the winning production, a year after the final. The lucky choreographer gets the chance to make her/ his first full performance. That experience and its value cannot be expressed in terms of money. Each year, I'm looking forward to the next!'
Visit the website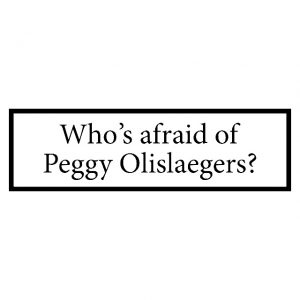 Peggy Olislaegers
Peggy gives RIDCC artistic and strategic advice. She helps to bring the vision statement on a long-term perspective. Peggy also supervises Maya Roest and Mischa van Leeuwen in their development and role as artistic director of RIDCC.
Visit the website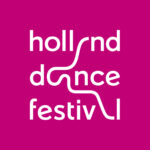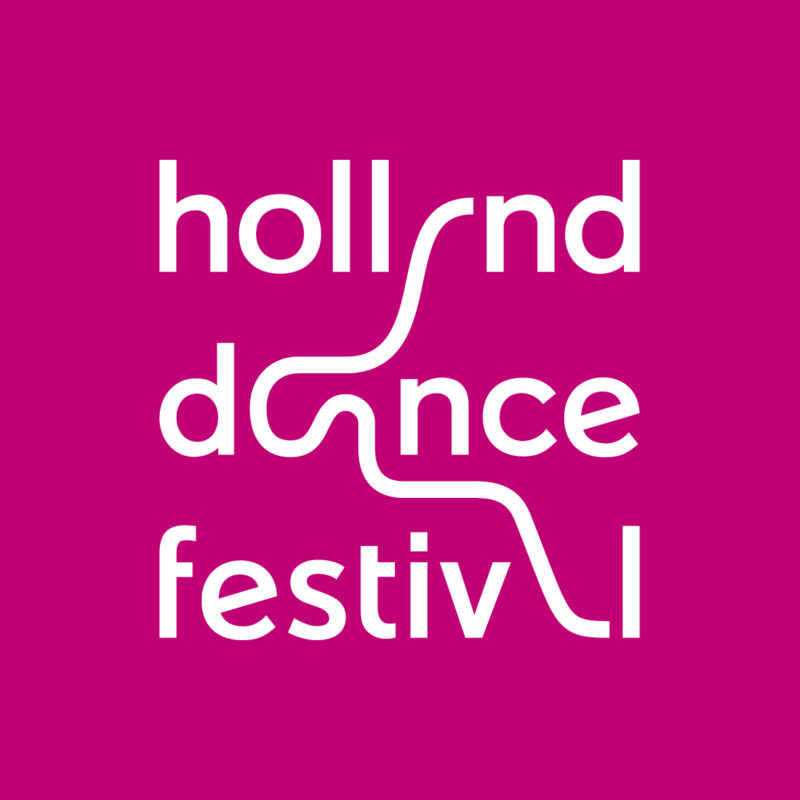 Holland Dance Festival
Holland Dance Festival – born in 1987 out of the famous Holland Festival – is part of the top of the Dutch cultural world. For over thirty years we have been working from our home base in The Hague to further strengthen the position of dance and, more generally, the arts in our country. Dance inspires and that is why we are so passionate about our work. We pride ourselves in being allowed to unlock the passion and the power of dance. That we are able to connect people worldwide through dance. For over 30 years.
"The support of an new international choreography competition fits excellent in the highly experienced assignment and mission of Holland Dance Festival. Scouting for talent and making it visible is what we have in common with RIDCC . Moreover, we believe it is important that the expertise acquired over many years in promoting and presenting dance can be shared with a young organization. In this way, our knowledge and experience benefits from this special initiative of dancers Maya Roest and Mischa van Leeuwen ", Samuel Wuersten, Artistic and General Director of the Holland Dance Festival.
Visit the website