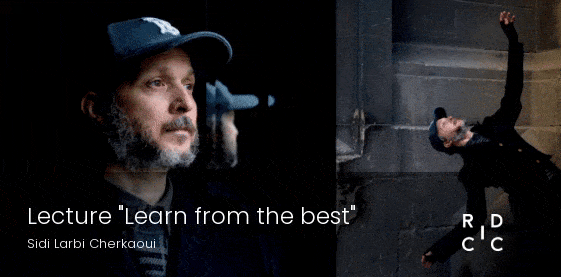 Free online lecture
"Learn from the best"
with Sidi Larbi Cherkaoui by RIDCC
Sunday 27 november, 13 o'clock Amsterdam time.
"The ultimate online lecture that provides new insights and inspires."
For choreographers it is enriching to start a conversation with grand masters of choreography like Hofesh Shechter and Sidi Larbi Cherkaoui. 
After great success, in the fall, a new online Masterclass "learn from the best" will take place with no less than Sidi Larbi Cherkaoui. Sharing that life and professional experience can help and inspire choreographers who are climbing the career ladder. What are the first experiences, how did the career path go, what contributed to the success, what requests did he encounter? 
Are you also eager to hear what Sidi Larbi Cherkaoui has to share and to see how it can strengthen your own path as a choreographer.
Then sign-up now!