This year's jury consists of:
Jan Zoet (chairman) – Director Academy of Theatre and Dance
Samuel Wuersten – Artistic director Holland Dance Festival, board member Codarts Rotterdam
Guy Weizman / Roni Haver – Artistic director Club Guy and Roni, Artistic director Poetic Disasters Club
Ed Wubbe – Artistic director Scapino Ballet Rotterdam
Mira Helenius Martinsson – Artistic director Norrdans
Peggy Olislaegers – Rambert's Artistic Associate
Dave Schwab – Programmer dance/performance of Theater Rotterdam
Jan Zoet
Jan Zoet was the director of the theatre of Rotterdam. Earlier he worked as a producer, playwright and artistic leader for various companies and festivals. He was active in numerous boards, and committees in the cultural sector. Jan Zoet is chairman of the RIDCC jury.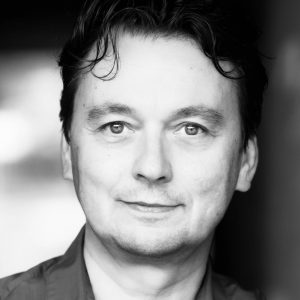 Samuel Wuersten
Samuel Wuersten enjoyed a diversified career as a dancer, choreographer and teacher and currently is the artistic and general director of the renowned Holland Dance Festival, executive co-director of Codarts Arts University Rotterdam as well as the artistic director of the Bachelor Dance program at Zurich Arts University in Switzerland. He regularly serves as a jury member and consultant to various dance and arts organisations.
Guy Weizman and Roni Haver

Guy Weizman and Roni Haver are both Israeli choreographers living and working in the Netherlands. They started their career in the Bat Sheva Ensemble in Tel Aviv and danced with several companies through Europe. In 2002 they started their own company, Club Guy & Roni in the city of Groningen.
Ed Wubbe

Ed Wubbe is one of the most versatile Dutch choreographers and has been in the top of Europe for more than twenty years. His pieces are performed by companies all over the world. Wubbe has been artistic director at Sapino Ballet Rotterdam since 1992. Wubbe trained at the Scapino Dance Academy, and started as a choreographer with Nederlands Danstheater, Introdans and Scapino.
Mira Helenius Martinsson

Mira Helenius Martinsson born and raised in Finland. She enjoyed a diversified career after graduating as a Master of Science in Environmental Engineering she decided to start dancing professionally. She moved to Härnösand Sweden to start to dance at Norrdans. Since 2007 Mira has been the Artistic Director of Norrdans. Mira also has been board member of The Royal Swedish Opera since 2011.
Peggy Olislaegers

Peggy Olislaegers is a Rambert's Artistic Associate since 2015. As one of the leading independent dance dramaturges in Europe, Peggy Olislaegers provides artistic and strategic advice for both choreographers and institutions in the performing arts. From 2010 to 2016 Peggy Olislaegers was the Artistic and General Director of the Dutch Dance Festival /de Nederlandse Dansdagen.
Dave Schwab

Dave Schwab is programmer dance/performance of Theater Rotterdam. He is also coaching the international artists in residence of Productiehuis Rotterdam. He has a background as a director, dramaturg and coach . He was member of the jury of the Dutch Dance Festival / de Nederlandse Dansdagen and advisor of Fonds Podiumkunsten.