Family honour
Choreographer: Kwame Asafo-Adjei (UK)
Dancers: Kwame Asafo-Adjei, Catrina Nisbett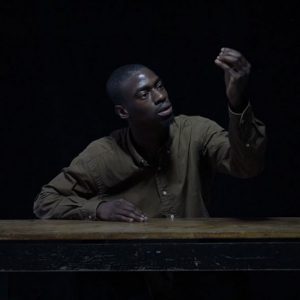 The choreographer
Kwame has curated many pieces of work in both dance and film, ranging from 5-30 minutes in length. Through his company, he encourages his artists to play with different elements of Hip-Hop. Kwame acquired many skills and knowledge throughout his training over the years. Currently mentored by Jonzi D (artistic Director of Breakin Convention) and Jonathan Burrows (Royal Ballet) through the artist development program "Back to the lab" which opened his mind to different creative techniques to push his work in creating Hip Hop Theatre, Kwame curated Obibini (Redbridge drama centre). Obini is his own production displaying 5 pieces of work, encompassing installation and animation piece. He was asked to share this experience at Wild Card Saddler Wells in April, 2018.
The choreography
The choreography is a merge between the mindset of contemporary dance and the physicality of Hip Hop. We delve into styles like krump, poppin and tutting, formulating texture around tension and release in order to emulate society at its best.
What are the highlights from your career up till now?
Winning the award Danse Elargie at theatre de la ville paris.

Why did you register for RIDCC?
Because I believe RIDCC is the perfect platform to reach a wider audience and a place of possibility in order for me and my company to develop.
What do you think RIDCC will bring you?
Ensure a wider audience, build relationships with other artist. Meet with other establishments and investors to develop healthy relationships and exchange ideas and future plans.
What do you wish to cause with your choreography?
I aim to make the audience abandon the analytical perspective, to absorb the piece with a guttural response.