Punk. Kill me please
Choreographers: Francesca Foscarini, Cosimo Lopalco (IT)
Dancers: Francesca Foscarini, Valentina Dal Mas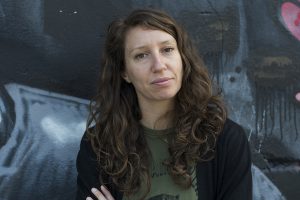 The choreographers
Francesca Foscarini has been involved in contemporary dance for several years, as dancer, teacher and choreographer. She started to create her own work in 2009 with the solo Kalsh and then: Cantando sulle ossa (Aerowaves, Best solo Masdanza 2012, Avignon Off 2014), Vocazione all'Asimmetria (Aerowaves 2017), Good Lack 2016 – a tryptic of solos (Back Pack – Biennale di Venezia 2016 – John Tube, Let's Sky). The last creations were Animale (Biennale di Venezia 2018), Oro. L'arte di Resistere commissioned by CSC Bassano del Grappa with Dance Well's dancers (Research and Movement for Parkinson).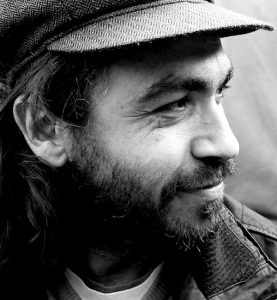 Cosimo Lopalco is a writer, poet, dramaturg/choreographer and publisher. With  Francesca Foscarini the works Animale, Oro. L'arte di resistere (both Danza & Danza prize 2018) and Punk. Kill me please (2019). Together they developed LANDing, an interdisciplinary workshop inspired by the principles of psychogeography. He has curated the dramaturgy of Appreciation Society (presented at Spring Forward 2019) by Giuliana Majo. He is the author of the novel Tutto a posto tranne me (Lupo 2012), the poetry book La città che non esiste (Robin 2012) and Black Pack (edizioni del nulla 2019), a book created in cooperation with Francesca Foscarini. It puts choreography and poetry into dialogue.

The choreography
Two female bodies undergoing an endless and iconic transformation: they are self-generating and almighty, sensual and passionate, funny, electrified and monstrous. Sharing the same protest, the same anger and passion for life, they stand for rebellion and craziness, love and equality, and perform a living manifesto of feminism, courage, force, irony and freedom.
What are the highlights from your career up till now?
Francesca: Encounters, organized by Opera Estate Festival (Bassano del Grappa), with important masters of the national and international scene (Iris Erez, Nigel Charnock, Rosemary Butcher, Emio Greco and others). Creating the solo Grandmother with Sara Wiktorowicz with which I won the Equilibrio Award Roma Performer 2013. The award financed a new production with a choreographer of my choice. I chose Yasmeen Godder who created for me the solo Gut Gift.
The last two creations Animale and Oro. L'arte di resistere brought me for the first time to choreograph for others without being on stage. That gave me more awareness of the creative process and the opportunity to reflect on the methods and strategies involved in the transmission of choreographic ideas and signs. In these two works I deepened the collaboration with the poet and dramaturge Cosimo Lopalco. He added new layers and views to my way of working. Both works were awarded with the prize Danza&Danza 2018 for emergent choreographers.
Cosimo: Coming from poetry and literature, the encounter with the dancer and choreographer Francesca Foscarini has been fundamental for my artistic career in dance. It gave me the opportunity to explore new expressive possibilities and to put into practice skills and sensitivities that I had developed as a writer in an artistic field that I knew only a few years ago as a spectator. Animale and Oro. L'arte di resistere, both works created with Francesca, have been in terms of artistic experience, recognition of critics and public, the most significant moments of this part of my artistic career.
Why did you register for RIDCC?
We believe RIDCC is a great opportunity to show our work in an exciting international context that is rare to find and in which at the same time is also difficult to get in. This is why we are very happy to have been chosen. We believe this experience could be a big help for us to open up new dialogues and to find possible support for the future. In Italy where we mostly work it's very difficult to find financial support for new works and this represents a big limitation for any possible development that could include for example the desire to involve more people and offer a good salary for all the artists involved.
What do you think RIDCC will bring you?
We are already very grateful to be part of this exciting context. We'll meet new people, new artists and we'll discover new realities, and this is a great thing for us as artists and human beings. We of course also hope to find people interested in our work and happy to open possible new paths for our future works. We have ideas, need to create, love and passion for what we do but sometimes we feel we miss the right support to make our ideas and visions possible.
What do you wish to cause with your choreography?
We'd like that the public could grasp the meaning of our research. We'd like that they could appreciate the rigor of the method taken from the Punk movement with which we tried to build the work: essentiality and self-management of the technique, use of spartan material in the composition. We wish they could appreciate the historical-philological research that has shaped the dramaturgy. We would love that people could let themselves go to the energy of the work, now bizarre and surreal, now ironic, now melancholic and sensual, sweet, desperate, but always vital. We wish they could enjoy those impertinent and fragile bodies, exposed and intimate, clumsy, omnipotent, eager for each other and for the public, tender and seductive, rebellious, fearless, sorrowful, cheerful, true. We would love that they could recognize themselves in those bodies, in the strength and creative energy that move them, in the desire of justice and rebellion which animate us as humans, in that punkiness as a trait of the soul that secretly or openly is inside each of us.