Ayant Deux Pôles
Choreographers: Alex Kyriakoulis (GR/BE), Natasa Frantzi (GR/BE)
Dancers: Natasa Frantzi, Boyana Boyadzhieva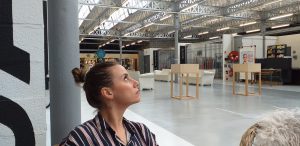 The choreographers
Natasa Frantzi, studied dance at the National State School in Greece, where as member of Hellenic Dance Company, she performed repertoires from Ultima Vez, Richald Alston and Martin Lawrence. After that she danced with several companies in Europe, such us Unterwegstheater (DE), Compagnie Hybrid (BE), Greig Bourgoyne (UK), Wrong Movement (GR), Dancers (GR) and more.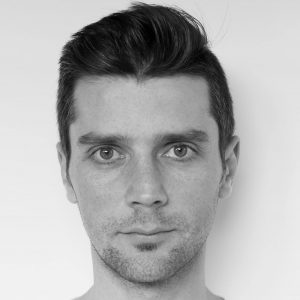 Alex Kyriakoulis studied economics and the same time he followed directing and acting lessons at Theater of Changes (GR). Afterwards he studied dance in National State School and he graduated from Rallou Manou Professional Dance school (GR). He danced among others with Compagnie Hybrid (BE), Jennifer Redigor (BE), Amagalma Dance Company (GR). Alex and Natasa are the choreographers of La Verita Dance Company (BE), they were awarded as the Best New Choreographers in France (2015) and have been supported by the CCN Roubaix (FR), La Barcarolle Theater(FR), Choreographisches Centrum Heidelberg (DE), Trois C-L(LU).
The choreography
The mind is lost on a raft to nowhere… The piece investigates the physicality of the symptoms of a person who suffers from bipolar disorder: two dancers interpreting a double faced person in his very extremely opposite mood. Opposition, tension under the pressure and unmanageable mood swings are reflected in their bodies. They bring physically on stage what this mental disorder feels like, putting movement to translate what the mind wants to say.  "a soul that careens like a boat that first sinks to the bottom of the ocean and then floats to the surface of the sea."
What are the highlights from your career up till now?
The first Prize as the best new choreographers from the competition Les Lendemains qui Dansent in France (2015). The commission from the Conservatorium Mechelen (BE) to choreograph the Rite of Spring with live music (2019). The commission from the Centre Chorégraphique National de Roubaix (FR) to choreograph their students (2019).
Why did you register for RIDCC?
Is a great opportunity to introduce and present our work to your jury and also to have the chance to claim for one of your prizes.
What do you think RIDCC will bring you?
New professional connections and maybe opportunities to spread our work in Nederlands, since it is the first time that we will perform there.
What do you wish to cause with your choreography?
We would like to sensitize the audience about bipolar disorder. Through the complexity of the choreography, the repetitive loops and gestures, we are trying to experience first ourselves and then the audience, how that mental disorder can be translated in the body.