Winner of 1,500 euros for artistic and entrepreneurial development.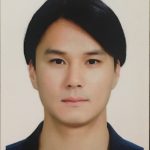 Jinhwan Seok is a dancer and choreographer born in South Korea. He studied at the Kyungbuk Art High School
and The Hansung University in Seoul, South Korea. He danced in the Korea National Contemporary Dance Company and was a member of Dance and Movement Theatre ROZBARK in Bytom, Poland. Jinhwan Seok joined Kibbutz Contemporary Dance main company in 2015.