The 2023 jury consists of:
Samuel Wuersten – Artistic Director Holland Dance Festival
Hofesh Shechter

– Choreographer, composer and Artistic Director of Hofesh Shechter Company

Katrin Hall –

Artistic Director of GöteborgsOperans Danskompani

Tony Adigun

–

Creative director, curator, urban choreographer, educator and mentor

Eve Hopkins

– Artistic Director of Theater Bellevue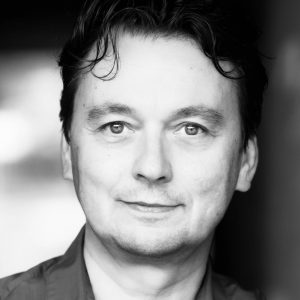 Samuel Wuersten
Samuel Wuersten enjoyed a diversified career as a dancer, choreographer and teacher. Currently, he is the artistic and executive director of the renowned Holland Dance Festival as well as the artistic director of the Bachelor/Master Dance programs at Zurich University of the Arts in Switzerland. Until recently, Samuel was a member of the executive board of Codarts Arts University Rotterdam for many years. He regularly serves as a jury member and consultant to various dance and arts organizations.​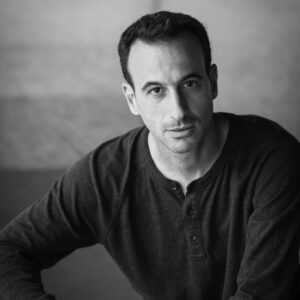 Hofesh Shechter
Choreographer Hofesh Shechter is an award winning choreographer and recognised as one of the most exciting artists making stage work today, renowned for composing atmospheric musical scores to compliment the unique physicality of his movement. He is Artistic Director of the UK-based Hofesh Shechter Company, formed in 2008. The company are resident at Brighton Dome and Shechter is an Associate Artist of Sadler's Wells. Next to his company work Shechter has also staged and choreographed works on leading international dance companies including the Alvin Ailey American Dance Theater, Batsheva Ensemble, Candoco Dance Company, Cedar Lake Contemporary Ballet, Nederlands Dans Theater 1, Paris Opera Ballet, Royal Ballet and Royal Ballet Flanders.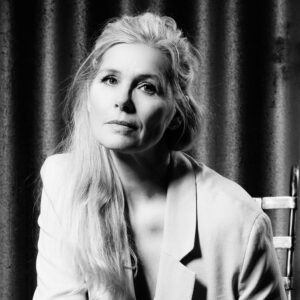 Katrín Hall
Katrín Hall is the Artistic Director of GöteborgsOperans Danskompani. Since taking over in August 2016, she has continued to develop the company's distinctive character, setting a repertoire consisting mainly of original and exclusive works, by some of today's most renowned choreographers – Sidi Larbi Cherkaoui, Ohad Naharin, Sharon Eyal, Damien Jalet, Crystal Pite, Hofesh Shechter and many more. Before taking the helm at GöteborgsOperans Danskompani, Katrín was the Artistic Director of the Iceland Dance Company from 1996–2012. She was awarded the Order of the Falcon by the President of Iceland in 2000 for her contribution and work for the dance community in Iceland. Alongside her career as an Artistic Director, Katrín has also been a prolific choreographer. She has created several works for the Iceland Dance Company and other international companies in Germany, Austria, Sweden and USA.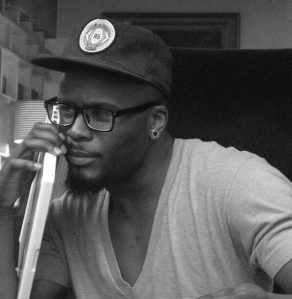 Tony Adigun
Tony Adigun is an award-winning choreographer, dancer, creative director, curator, educator, and mentor. He started his career in the commercial dance industry, where he choreographed and toured with big personalities like: Janet Jackson, Usher, Ashanti, Mel B, JoJo, Cheryl Cole, Paloma Faith, Whitney Houston. Later on, this led him into working for brands and TV roles taking the spot as Creative Director of Sky One's 'Got To Dance'. He has also worked with commercial giants such as Cirque Du Soleil, Nike, Adidas, and the BBC and has obtained international success. Currently, he is positioned as Work Place Artist at The Place and at the same time the founder and artistic director of the progressive hip-hop company "Avant Garde Dance". He has gained respect and admiration from the highest echelons of the dance industry keeping virtuosity, integrity and musicality as his core creative components. Music is his first passion and it is his proficiency in sound that develops into movement and choreography. He continues to challenge audiences and is resolute in his belief that young people of any background can reach the highest level.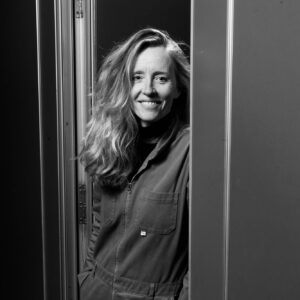 Eve Hopkins
Since April 1, 2022, Eve Hopkins has been leading Theater Bellevue as Artistic Director. Eve Hopkins studied theater studies at the University of Amsterdam and at Trinity College in Dublin. Her career started at the OT Theater in Rotterdam as a dramaturge and member of the artistic council. From 2011 she was a successful artistic leader/director of De Nieuwe Oost.
Former jury members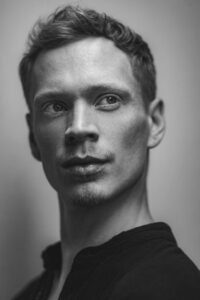 Marne van Opstal
Marne van Opstal is an international choreographer and performing artist born in Velden, the Netherlands. He forms a creative duo with his sister Imre after having danced with Nederlands Dans Theater for over a decade. Together they created works for Nederlands Dans Theater 1 & 2 and Rambert Dance Company.
Nominations & awards
Special Price Tanzolymp 2004 (Berlin)
Winner De Avond van de Jonge Danser 2009 (television programme)
Limburg Cultuurprijs 2011
Nomination for Beste Danser Danspublieksprijs 2013
Nomination for the 'Zwaan' Award 'most impressive dance achievement 2014'
Nomination for the 'Zwaan' Award 'most impressive dance production' – Take Root in 2019..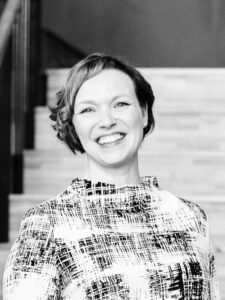 Mira Helenius Martinsson
Mira Helenius Martinsson born and raised in Finland. She enjoyed a diversified career after graduating as a Master of Science in Environmental Engineering she decided to start dancing professionally. She moved to Härnösand Sweden to start to dance at Norrdans. Mira was the the Artistic Director of Norrdans 2007 – 2018. Since 2019 she is Artistic Director of Skånes Dansteater.
Mira also has been board member of The Royal Swedish Opera 2011 -2018.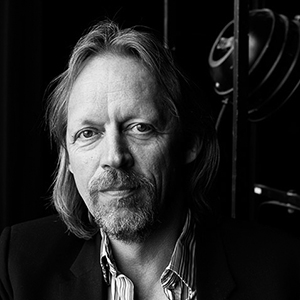 Jan Zoet
Jan Zoet was the director of the theatre of Rotterdam. Earlier he worked as a producer, playwright and artistic leader for various companies and festivals. He was active in numerous boards, and committees in the cultural sector. Jan Zoet was chairman of the RIDCC jury in 2018 and 2019.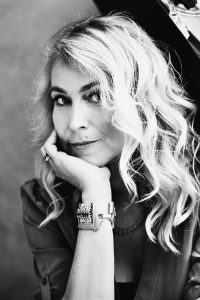 Stella van Leeuwen
Stella van Leeuwen graduated in 1992 as a player / maker of the Mime School at the Academy of Theater and Dance in Amsterdam. She played with various companies and made her own performances. She graduated as a teacher for Mime in 2000. Since 2001 she has been working at the Mime School as a production employee. In addition, she has been programming the theater and dance performances for the Lowlands festival for 12 years. Stella has been on the jury of the Nederlandse Dansdagen VSCD for 5 years.She was consultant and dance programmer for the Zwolse Theaters and initiator and programmer of the dance festival Lift me Up! She is and has been an advisor to the Council for Culture for a number of years.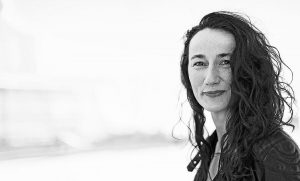 Adolphe Binder
Adolphe Binder was Artistic Director and Intendant of Tanztheater Wuppertal Pina Bausch. She began an artistic process of transformation and combined a rich repertoire of Bausch's works with new creations. Before that, from 2011-2016 she was Artistic Director of the Gothenburg Danskompani in Sweden, she curated and produced a new profile and fifty world premieres. She is former Artistic and Managing Director of BerlinBallet at Komische Oper and Head Dramaturge at the Deutsche Oper in Berlin. Over the past 20 years, Adolphe Binder has collaborated with a large number of international artists. She has also worked as Curator and Program Director for theaters as well as international festivals and is a member of various international advisory boards and juries. Adolphe was a member of the jury in 2019.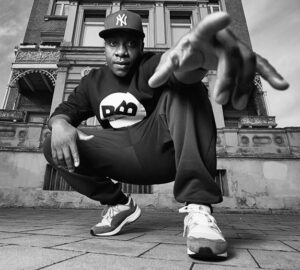 Lloyd Marengo
Hip-hop choreographer Lloyd Marengo is a true Rotterdammer and a street dancer pur sang. In the 1980s he started dancing at hip hop and R&B parties and performed with various rap acts including E-life. In 1998 he met Tyrone van der Meer and founded the well-known dance group the 010 BBoyz. Together with this successful group, Lloyd Marengo gained national and international fame and became a full-time dancer. Today Lloyd Marengo is a dance teacher and mentor at various dance schools and he works as an independent choreographer. He is also the founder of LloydsCompany, a dynamic and versatile dance company in Rotterdam.
Peggy Olislaegers
Peggy Olislaegers is a Rambert's Artistic Associate since 2015. As one of the leading independent dance dramaturges in Europe, Peggy Olislaegers provides artistic and strategic advice for both choreographers and institutions in the performing arts. From 2010 to 2016 Peggy Olislaegers was the Artistic and General Director of the Dutch Dance Festival /de Nederlandse Dansdagen. Peggy was a member of the jury in 2018.
Ed Wubbe
Ed Wubbe is one of the most versatile Dutch choreographers and has been in the top of Europe for more than twenty years. His pieces are performed by companies all over the world. Wubbe has been artistic director at Sapino Ballet Rotterdam since 1992. Wubbe trained at the Scapino Dance Academy, and started as a choreographer with Nederlands Danstheater, Introdans and Scapino.
Roni Haver
Roni Haver is an Israeli choreographer living and working in the Netherlands. Together with Guy Weizman they started their career in the Batsheva Ensemble in Tel Aviv and danced with several companies through Europe. In 2002 they started their own company, Club Guy & Roni in the city of Groningen. Guy & Roni are also regularly invited by other companies for collaborative projects. In 2012 they started the Poetic Disasters Club in Groningen.