In 2023 zal RIDCC de volgende prijzen uitreiken: een XL Productie Award, een Publieksprijs en ten slotte de Partner Awards, mogelijk gemaakt door internationaal erkende dansgezelschappen
en -instellingen.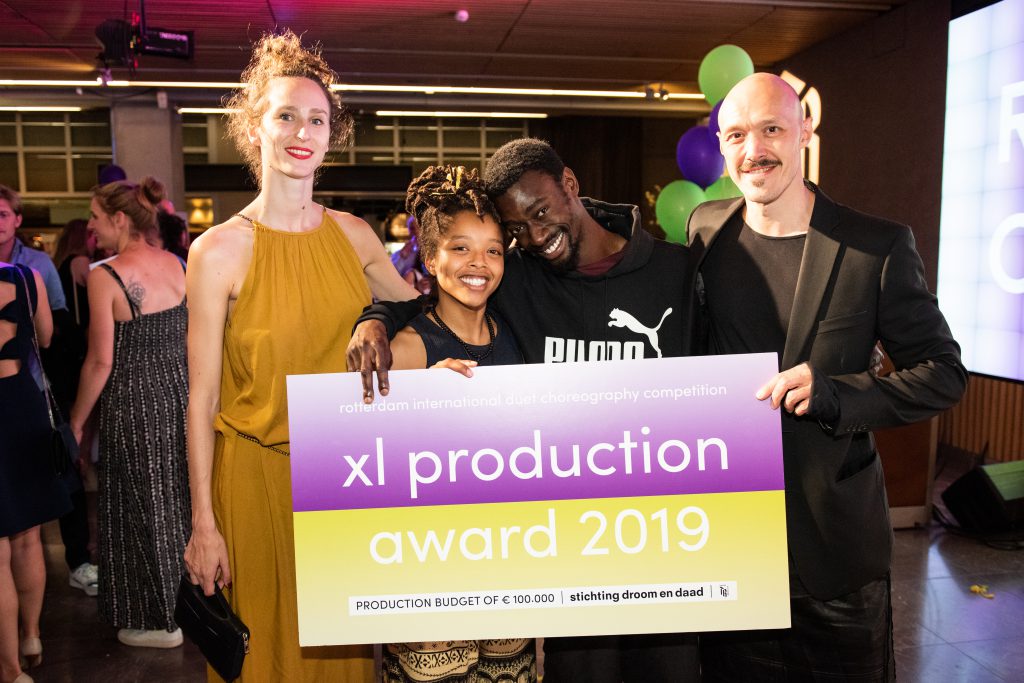 "Ik wil iedereen heel erg bedanken voor deze ervaring, waarin we ons gewaardeerd en vereerd voelden. Het komt niet vaak voor dat je deelneemt aan een wedstrijd waarbij de vlucht en accommodatie compleet worden verzorgd. Ook vond ik het fantastisch dat de prijzen, naast de XL Award, je eigen ontwikkeling aanmoedigen, waardoor deze competitie meer over groei gaat dan alleen maar over winnen." RIDCC 2019 deelnemer
XL Productie Award
De XL Productie Award is een unieke en ongeëvenaarde prijs in de internationale danswereld, met een waarde van 100.000 euro. De prijs stelt de winnende choreograaf in staat om een volledige, professionele productie te maken.
Publieksprijs
Bezoekers van RIDCC brengen hun stem uit om te bepalen welke choreografie favoriet is bij het publiek.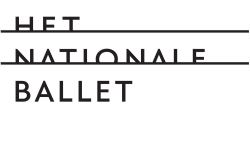 Dutch National Ballet

Dutch National Ballet is offering a talented choreographer a place in their Choreographic Academy. The choreographer will receive the possibility to research and create with the dancers of the Junior Company. A sharing with a selected audience will be part of the research and creation process.
Dutch National Ballet, leaded by artistic director Ted Brandsen since 2012, has evolved into one of the world's foremost ballet companies. With a unique and wide repertoire, a tradition of innovation, and around 80 dancers from all over the world, the company plays a leading role in Dutch cultural life and beyond.
The Junior Company of the Dutch National Ballet, leaded by Ernst Meisner, was established in 2013 to be a stepping stone for young dancers.
Visit the website


Nederlands Dans Theater – NDT
The winner of the NDT award will be given the opportunity to collaborate with the company through an internship, research development project or choreographic work. The company will look every year to see which type of collaboration will best support the selected choreographer.
Nederlands Dans Theater (NDT) is one of the world's leading contemporary dance companies dedicated to creation, research, and talent development. Each season NDT collaborates with upcoming and renowned choreographers from around the world in its commitment to being a creation house for diverse voices, ideas and approaches in dance. The company consists of NDT 1 and NDT 2 and is based The Hague, the Netherlands. It tours worldwide to perform in Europe, America, Asia and Australia for a 115,000 visitors annually, connecting to a large range of audiences and communities in the Netherlands and all over the world.
​ Visit the website

Skånes Dansteater

Skånes Dansteater will provide an opportunity to perform in their venue in Malmö plus an opportunity to spend some time in the studio developing new concepts totally unconditionally.
Skånes Dansteater is a company in motion. By offering you a variety of relevant and evolving experiences, we contribute to a sustainable society through our company of dancers and our inclusive community projects. We work in close dialogue with the arts, society and the people in the world we all share, so that more people can discover the power of contemporary dance.
Visit the website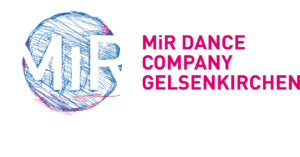 MiR dance Company Gelsenkirchen
MiR dance Company Gelsenkirchen offers to one of the choreographers the possibility to create a site-specific project for their season 2023-2024.
Under the direction of Giuseppe Spota, the MiR Dance Company Gelsenkirchen is building its own repertoire with a special focus on contemporary dance. The company also has its finger on the pulse of the times in the topics of its productions. Spota does not miss the time to trace in dance what moves us and the world. The fourteen performers who have come to Gelsenkirchen from all over the world prove their strong artistic personalities. They translate the traditional dance vocabulary into a whole new expressive body language. Located in the unique music theatre in the district, the company stands for a contemporary dance that is rooted in the Ruhr area, but develops radiance far beyond.
Visit the website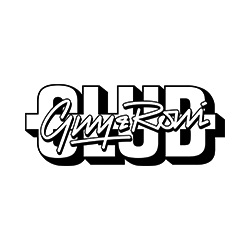 Club Guy and Roni / Poetic Disasters Club.

Club Guy and Roni offers a research of 2 weeks to their chosen winner. With the possibility of a full production afterwards. The winner will work with a group of 6 – 10 international, young performers. The Poetic Disasters Club is a joined initiative of Club Guy & Roni, Noord Nederlands Toneel (NNT) and Slagwerk Den Haag (SDH). It is dedicated to the creation of a fresh and contemporary repertoire, performed by a young international ensemble of an interdisciplinary cast.
Club Guy & Roni is an international dance company based in Groningen, led by choreographers Roni Haver and Guy Weizman. The company was founded in 2002. The performances are characterised by collaborations with artists in film and theatre and are always accompanied by live musicians that often play a part in the choreography. Since 2018 Club Guy & Roni is part of NITE (National Interdisciplinary Theater Ensemble) together with Noord Nederlands Toneel + Asko|Schönberg + Slagwerk Den Haag. Club Guy & Roni's performances are high energy and have an explosive character. The choreography is precise and demands technically highly skilled dansers. Typically each of the dancers stand out with their own personality that differ greatly from each other. The Poetic Disasters Club is the group of young dancers, actors and musicians that join Club Guy & Roni each year. These young performers are in their last year of their education and they come from all over the world to join the Club for the period of one year.
Visit the website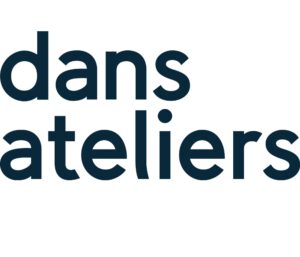 Dansateliers

Dansateliers will offer a two weeks research residency in their studios with dramaturgical coaching by the team of Dansateliers. The residency is concluded with three public studio presentations in order to share the work-in-progress. Formal and informal formats will be offered to assemble feedback with the public present. Part of the residency will be to share the artists' practice with our community in the weekly Monday movementclass.
Dansateliers is an independent house for the development of contemporary dance and a home for dance artists. The organization invests in dance dramaturgy, creative producing, (international) research and a diverse palette of dance artists – each with their very own artistic form, language and signature. Dansateliers initiates research to unfold undiscovered potential to feed into the dance artists' practice in order to broaden work opportunities. Our goal is to create versatile grounds for a professional and multilayered artistic practice, which can manifest itself in a local, national and international context. Dansateliers is a member of the European Dancehouse Network and is structurally funded by the Rotterdam Municipality and the Performing Arts Funds.
Visit the website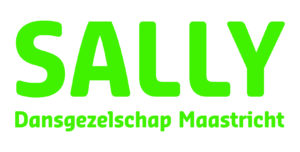 SALLY Dansgezelschap Maastricht

SALLY invites the winners for a residency in SALLY's Dance Lab (in the spring of 2024), where they will have the opportunity to develop their work further and/or research new work.
SALLY uses the power of dance to tell stories that reflect the society we live in. The dance company seeks to move its audience and then change the future, with a focus on young people. SALLY teaches these young people to believe in who they are and to develop their talents in performances, workshops, and dance labs.
Visit the website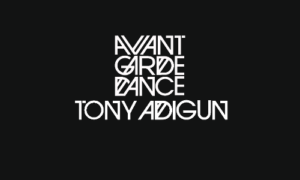 Avant Garde Dance Company

The winner of the Avant-Garde Dance award will receive a collaborative week-long London based residency, working with our professional company members to creatively research and choreograph an original piece. Post sharing, this has the potential to be produced by the company in conjunction with the upcoming new work. The winner will receive exclusive mentoring and creative support from Avant Garde Founder and Artistic Director, Tony Adigun.
Avant Garde Dance Company is at the forefront of London's innovative Hip hop/ Contemporary Dance scene. The company was founded in 2001 and is led by Artistic Director Tony Adigun.
Visit the website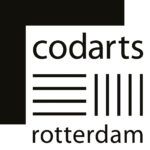 Codarts Rotterdam

The winner of the Codarts Award will receive the possibility to work with Codarts dancers on a mutually agreed production.
Codarts Rotterdam is an international university providing high level professional arts education in music, dance and circus arts. The dance department of Codarts (formerly the Rotterdam Dance Academy) is one of the leading institutes for contemporary dance in Europe. Codarts offers bachelor programmes in dance and in teaching dance, a Master in Arts Therapy and a Master programme in choreography. Graduates from Codarts can be found all over the world in successful careers in their respective fields. The aspiring dancers of Codarts have the opportunity to gain experience through artistic collaborations with a wide range of choreographers and teachers.
Visit the website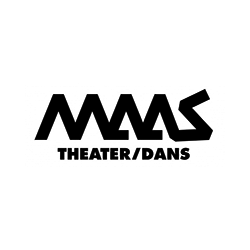 MAAS Theater en Dans

A tailor-made prize will be awarded in a mutual agreement project with Maas Theater and Dance and the winner.
Maas is a company of professional makers who make theater and dance for children, young people, young adults, their families and friends. The Maaspodium is a theatrical nightspot with a dynamic and cultural content. The company Maas makes quality theater and dance in all shapes and sizes.
Visit the website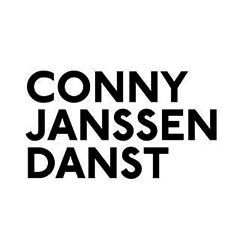 Conny Janssen Danst

A tailor-made prize will be awarded. The company will look every year to see which type of collaboration will best support the selected choreographer.
Artistic director and choreographer Conny Janssen has founded Conny Janssen Danst in 1992. Conny Janssen Danst is one of the leading modern dance companies in the Netherlands. The work of Conny Janssen is widely known for the strong physical and theatrical power of the dancers and the surprising diversity of her performances, in which high-quality dance is always central.
Visit the website