Ararat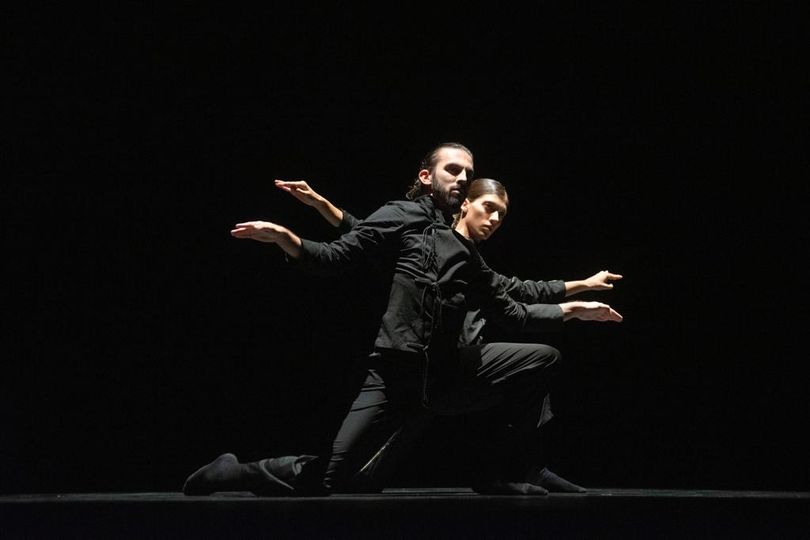 Friday 25 June 2021 live from Theater Rotterdam
The duet "Ararat" from the Spanish choreographer Ester GuntínIn is an abstract and essential piece based on continuity and on detail and precision. Inspired by Komitas Vardapet introspective journey, a prominent Armenian musician who was silent until his death, this creation evokes the dream state and the distance from reality as the only way of survival. Introspection and confinement are embodied by the performers through the minimalist movements from this ancient culture's geometric concepts.
What do you wish to cause with your choreography?
I would like people to get absorbed by the body images it creates in order to disconnect from reality.
I think the contest gives a real opportunity for young artists to make their work visible internationally and it creates the chance of connecting with other choreographers and important entities. RIDCC offers a great opportunity to get involved in the Dutch and European dancescene.