Out of the blue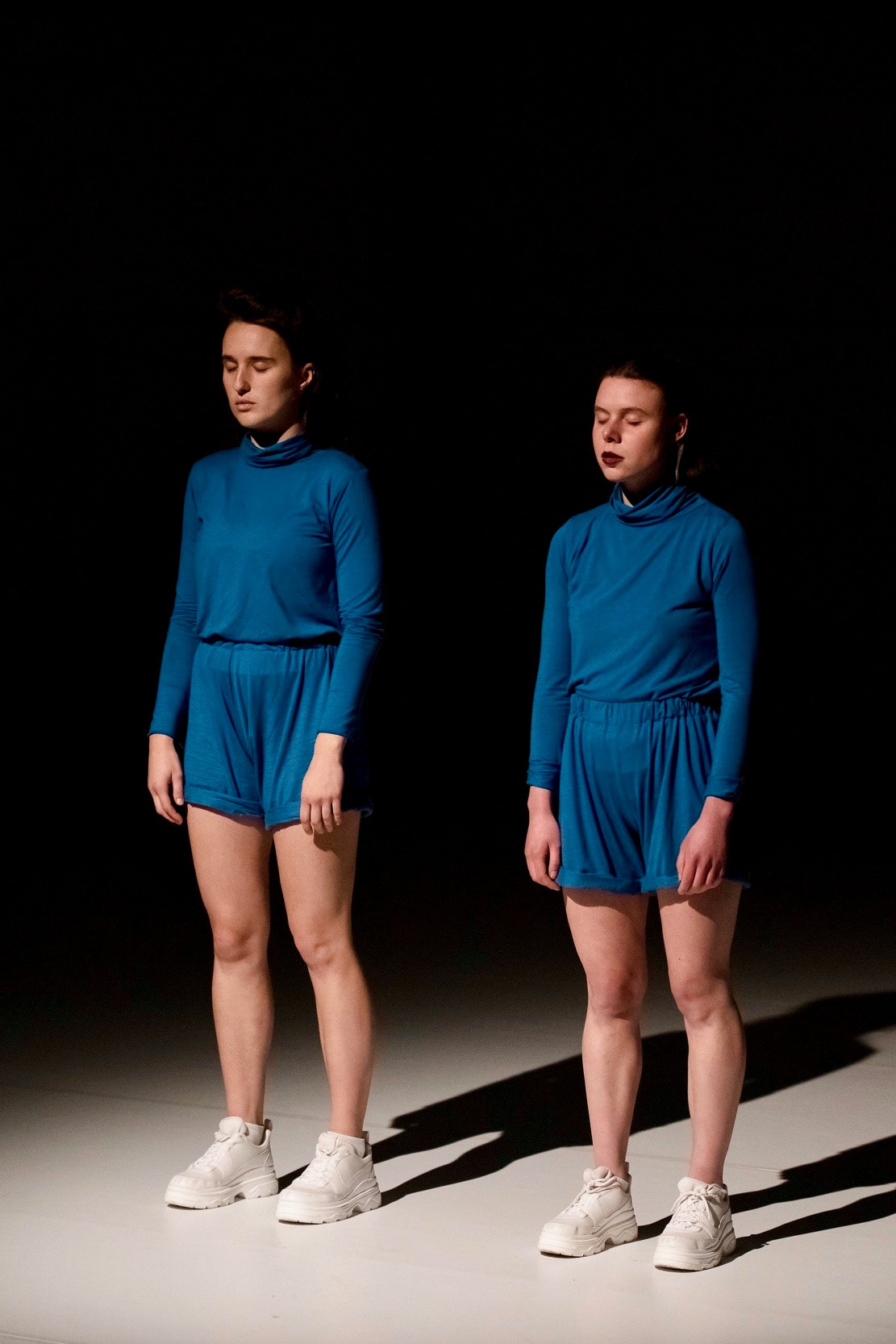 Thursday 24 June 2021 live from Theater Rotterdam
The duet "Out of the blue" by the Dutch based choreographers Danielle Huyghe & Alexandra Verschuuren revolves around the reality of dreams. Danielle and Alexandra explore their reality by using the anxiety one can feel within a dream as an entry point for their creation. During the piece, they transmit the uncertainty and difficulty they have in facing the unknown. This is achieved by researching the REM sleep (Rapid Eye Movement) and how this stage affects their experience. By doing so, the audience joins them in their journey of intensity and rest, letting everyone be taken by their unconsciousness. Through conveying this experience, Danielle and Alexandra bring awareness on how we deal with confronting reality.
What do you wish to cause with your choreography?
Rather than focusing on a materialistic outcome, the value of the performance lies within leaving behind a strong impression and critical thinking on the audience. The audience is actively involved by experiencing the piece through different senses: visually, physically and emotionally. This experience gives the audience a wide range of possibilities to position, understand and question the piece.
We believe that RIDCC will be a steppingstone in our development as choreographers. We were attracted to the various opportunities that are offered during and after the competition, and the possibilities to meet new artists and partners. We see RIDCC as a unique occasion to meet inspiring artists and people where we can exchange artistic ideas with each other and learn from one another. We as well believe that the festival will bring us more understanding about ourselves and the current work field that we are positioned in. By participating in this festival, we hope to expand our international network and work with new institutions or artists.