Israeli choreographer Sharon Eyal is coming to Rotterdam in June for the third edition of the Rotterdam International Duet Choreography Competition. She is the guest of honor, takes part in the jury and gives a masterclass. Eyal is keen to support choreography talent and RIDCC is very pleased with her arrival.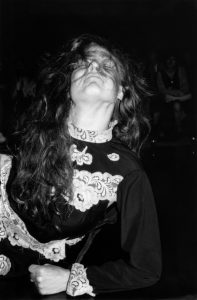 Sharon Eyal
Sharon Eyal (1971, Jerusalem) danced from 1990 to 2008 with Batsheva Dance Company (Israel). From 2005 to 2012 she worked as the company's house choreographer. Since 2009, Eyal has been making pieces for other dance companies around the world including Carte Blanche Dance (Norway), Hubbard Street Dance (Chicago), Gothenburg Opera Danskompani (Sweden). In 2013, Eyal launched L-E-V with her long-time collaborator Gai Behar. Over the past 6 years since L-E-V was founded, the company had more than 200 performances, some in the most exclusive venues and festivals around the world such as: The Joyce Theatre – NYC; Jacob's Pillow; Sadler's Wells – London, UK; The Montpellier Danse Festival – France; Julidans – Amsterdam. Alongside their work with L-E-V, Eyal and Behar had also been commissioned to create for external companies: The Nederland Dance Theatre, Berlin StaatsOper, The Royal Swedish Ballet, Rambert Dance Company and more. Eyal has won many prizes, including the prestigious Fedora Prize (2017).
Registration for RIDCC 2020 is open until March 1, 2020. Register your duet here.
On 11 and 12 June 2020 the preliminaries will be in Theater Rotterdam Schouwburg (kleine zaal) and on 13 June 2020 the final will be in the Grote Zaal of Theater Rotterdam Schouwburg. Read all about the event here.